2019 Viognier

The 2019 Viognier release is our first of the 2019 vintage. Our winemaker, Steve, has been touting this vintage as one of his favorite of all time.
The Viognier shows the elegance and grace it's known for. Aromas of white peach and nectarine precursor the green apple and fig flavors. The mid palate is generously full, yet leading to a crisp, lingering, fresh finish.
The 2019 Viognier will continue to mature with an additional 1-3 years proper cellaring.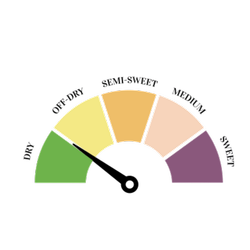 Product Reviews
Thomas Buck
(Oct 15, 2020 at 1:24 PM)
This is a great porch wine, food, no food, just add this and great conversation, good to go!