2018 White Carolinius

The blend we use for this cuvée consists of at least 3 of the top white varieties of the vintage. We have followed some to the same protocol for the previous Yadkin Gold blend. With this vintage we have combined 5 varieties to assemble this complex conundrum. Riesling, Viognier, and Sauvignon Blanc lead the charge for this vintage. A hint of Muscat and Vidal are incorporated to complete the aromatics of the blend.
The flavors are distinctive and refreshing, featuring tropical mango and kiwi headliners with subtle pear notes that progress into a savory, rich and mature accent of honey. The overall appeal is off dry.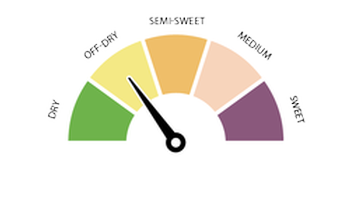 Product Reviews
Thomas Buck
(Oct 15, 2020 at 12:56 PM)
What a great white blend, so complex, yet so simple, an absolute pleasure to drink with or without food pairing!