Fizzzy Bluzberry Four Pack

The highly anticipated Fizzzy Bluzberry is now available in cans. This project was fun and interesting for us all as we used different fruits, a fancy new carbonation bride tank, a rented fancy mobile canning machine, and our fascination with blending.
Over 1 ton of fresh blueberries were harvested last summer from the RayLen Estate and mysteriously turned into wine. We experimented in the lab with different varieties of white wines to blend with the blueberry, now a trade secret. This enhanced the character created a proprietary formula we call our own.
Aromas of spiked fresh blueberries are followed by a fruity fizzy thirst enticing, balanced and refreshing experience. I would not be offended if you poured over ice and garnished with a skewer of fresh blueberry, strawberry, and raspberry. Just keep in mind 1 can is a 1/2 bottle, so ice won't hurt.

The can is super convenient for beaches, pools, and picnics. You can drink directly from the can!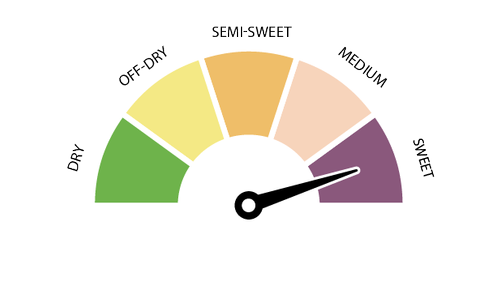 Product Reviews
Thomas Buck
(Oct 21, 2020 at 5:29 PM)
Fizzy party to go! Same great Bluzberry Fizzy in a beach safe, individual servings version!