Caravel Dessert Wine


Like the regal ship transporting barrels of wine across the gentle ocean surface, RayLen's Caravel glides smoothly across the palate with intense, deep ruby red colors and aromas of blackberries and black cherries which smolders the mouth with luxurious textures of crushed velvety tannins. Enjoy Caravel with hard aged cheeses, ripe figs and honey or dark chocolate truffles.
Awards
Gold - 2015 NC Wine Competition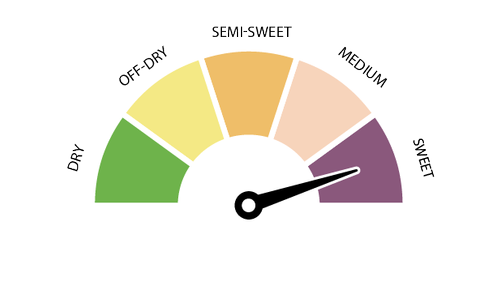 Blend
100% Cabernet Franc
Aging
30 Months French Oak
Product Reviews
Thomas Buck
(Oct 21, 2020 at 2:12 PM)
This is great with chocolates or by itself as a desert, because it is sweet! But sip and don't let the sweet catch you off guard, it has some power, just check the percentage... Definitely a nice cap to a fine meal!
Mark Miller
(May 2, 2021 at 5:11 PM)
Went great with chocolate truffles from Moonstruck Chocolate in Portland.